The VISION is a Christian Camp and Retreat Center located in a convenient and scenic setting in south Huntsville, Alabama.
Our MISSION is to help people get away from the distractions of everyday life and get near to Christ and others. 
Our PURPOSE  is to steward the resources God has provided to support biblical discipleship and gospel outreach. 
Established in 2004, 
THE VISION
 is a leased portion off a 300-acre tract of land in southeast Huntsville owned by Mr. & Mrs. William (Billy) C. Dunlap, Jr. The land sits on the south end of Green Mountain and is made up of varying terrains and numerous hardwoods. "When God allowed us the opportunity to purchase this property we never felt like it belonged to us," says Billy. "He has placed within our hearts a desire to develop it for His purposes."
The Dunlap's desire is to develop a place where people, churches, organizations, etc. can conveniently get away and grow spiritually in their Christian faith through training, seminars, camp programs, and just plain relaxation. Billy says, "People need an environment conducive to this kind of growth. I find myself a victim of time constraints by not allowing adequate time for God to speak and direct my paths." Billy visualized a facility where people can retreat from the outside pressure brought on by daily demands. All Christians need an environment that allows for prayer, reflection, and rebuilding. We feel that a secluded environment encourages spiritual renewal and provides an opportunity for sharing and investing in the lives of others.
While The Vision is not affiliated with a specific denomination, the Baptist Faith and Message (2000) expresses our deeply rooted biblical convictions alongside our statement of faith. Click 
HERE
 to view a copy of the Baptist Faith and Message (2000).
Our STATEMENT OF FAITH at The Vision has at its core the following foundational truths:
One God – consisting of the Father, Son, and Holy Spirit
Jesus Christ – Son of God, born of a virgin and conceived by the Holy Spirit. We believe Jesus died to save us from our sin, that He defeated death through His bodily resurrection, and that He is the only way to heaven and eternal life.
Second Coming – We believe Jesus Christ will come again in Glory and Honor, to judge the living and the dead.
Bible – We believe the Bible is the inspired, inerrant, living word of God and is the only reference for Christian faith, doctrine, and conduct.
Marriage – We believe that marriage is a sacred institution and is the covenant joining of one man with one woman for life.
USE OF THE VISION FACILITIES
Requires a reservation.
Is subject to approval of the board of directors of The Vision.
Must be consistent with the advancement of biblically based Christian values, morals and teachings, as recognized and supported by The Vision.
Must not conflict with the mission statement or statement of faith of The Vision.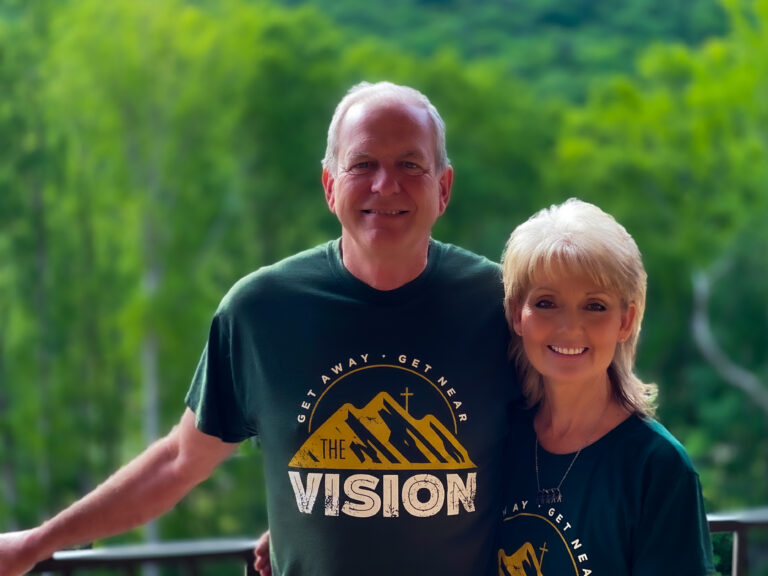 OWNERS & EXECUTIVE DIRECTORS
Billy and Sonya Dunlap are Huntsville natives, owners, and Executive Directors of The Vision.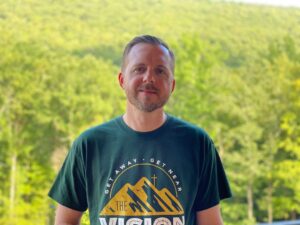 Garrett joined The Vision in August 2020 and serves as Camp Director.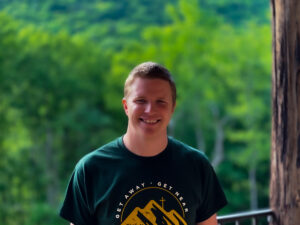 David is the Assistant Director and He oversees all of our activities at camp such as the Zipline Tour, Tower, and Low Ropes.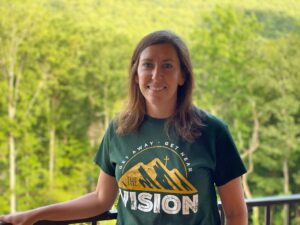 Holly is the Camp Administrator. She has the privilege of being the first point of contact for our guests. She handles the scheduling, coordinating and communication with our guests before they arrive at our beautiful facility.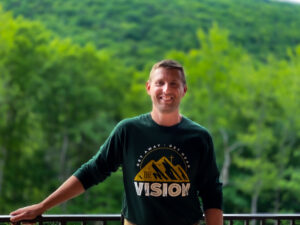 Bobby has found great joy and fulfillment in service to The Vision since 2016. "I believe The Vision to be a place where God sparks revival in individual hearts, and I'm so excited that I get to be a part of it!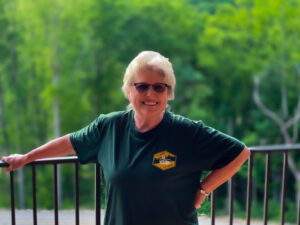 Sandra  oversees housekeeping for our Legacy Camp and tends to our beautiful rose garden  at the Pavilion. She enjoys making sure that every building is clean and ready for campers to enjoy.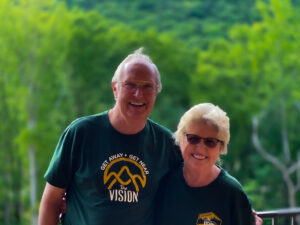 Known as "Brother Dave" by many in the Huntsville area, David has 50 years of full-time ministry experience, having served churches in Mississippi, Alabama, and Tennessee.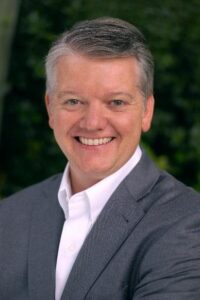 Cavett first attended The Vision at a 2017 fall retreat with the men's ministry Twickenham Church of Christ. Shortly after, he enjoyed lunch with Billy and Sonya and became friends and partners in ministry ever since.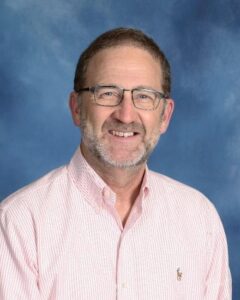 Dan is passionate about the opportunities for The Vision because of his love for Christian community and biblical education.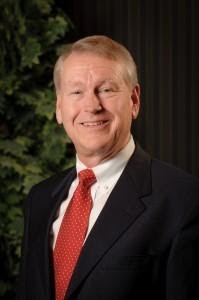 Michael E. Brodowski is a practicing Attorney and the Founding Partner of Brodowski, McCurry, Maynor & Miller. He has served on the boards of various religious and charitable organizations.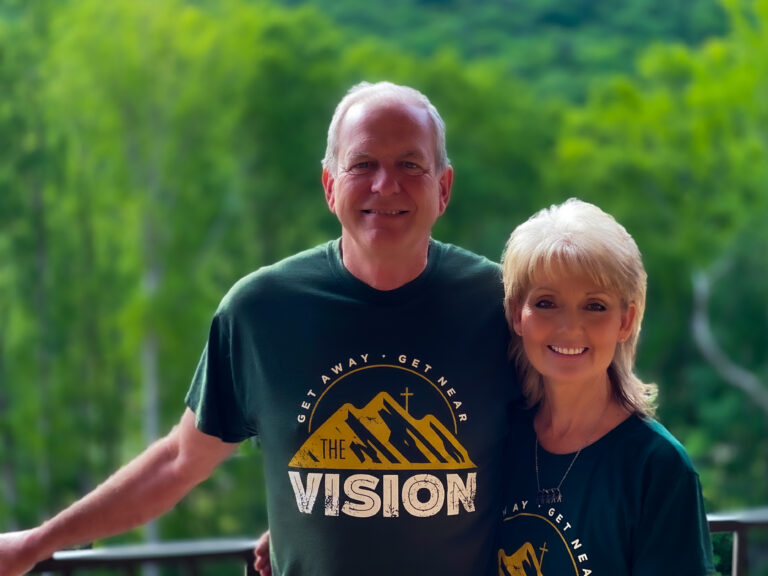 Billy and Sonya Dunlap are Huntsville natives, owners, and Executive Directors of The Vision.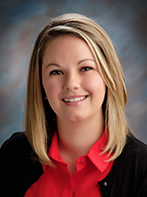 Krissy grew up going to camp and currently works part-time as a nurse practitioner. Her camp experiences and medical career help improve camp events and the safety of the guests at The Vision.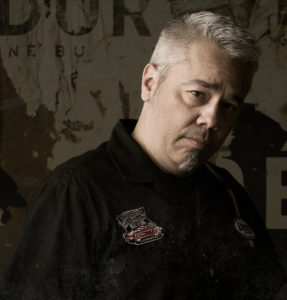 Bert is the owner and lead graphic designer at Ground Level Design, a boutique create agency and design studio that he established in 1993.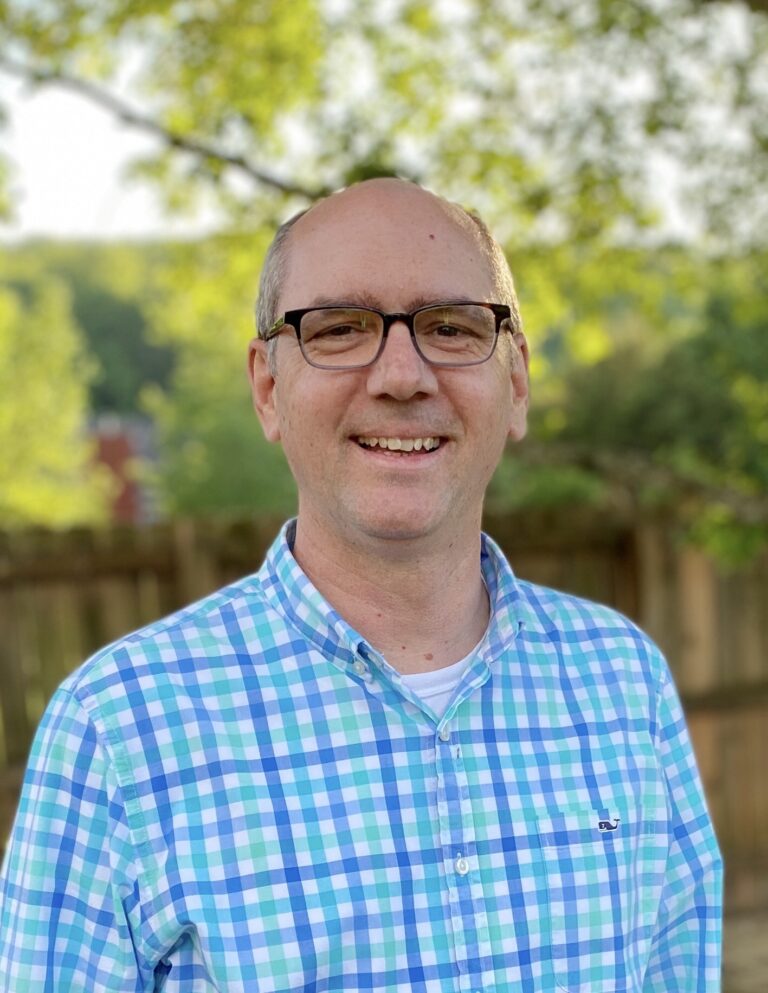 Todd is the Vice President of Operations for a local manufacturing company, serves as an elder for the Twickenham Church of Christ, is a board member for the Huntsville Inner City Learning Center, and is a member of the leadership team for JH Outback North Alabama.
Enter through the first gate at 187 Oscar Webster Rd. Huntsville, AL
Please ENTER through our FIRST GATE as our roads on camp are ONE WAY roads
If the gate is closed, call your group leader for the gate code.

Follow green and white signs to your destination: Legacy Camp, The Lodge, Zipline, or Pool.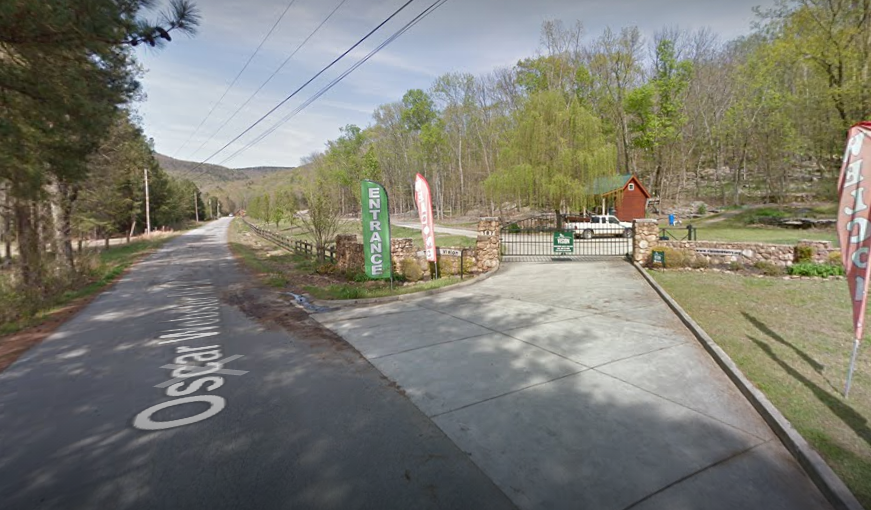 Enter front gate
Take first right
Take next right up a concrete road
Congratulations; you have arrived!
Enter front gate
Take first right
Follow road all the way to The Lodge
Congratulations; you have arrived!
Enter front gate

Continue straight onto gravel/dirt road. 

Take right at the T
Park near pool pavilion
Congratulations; you have arrived!
Enter front gate
Continue straight onto gravel/dirt road
Take right at the T
Park at pool pavilion
Congratulations; you have arrived!
Download our waiver, fill out and sign the form, and give it to your group leader before you arrive at camp.